The biggest football match this September 2022 took place at Hyochang Stadium with eight Countries that advanced to the quarter-finals (Nepal, Indonesia, Mongolia, Sri Lanka, Western, Thailand, India, and Vietnam). The match engaged the audience with utmost excitement. 
QUARTER GAMES
Indonesia won the 1st Game for the quarter-finals over Nepal by 1 point. Followed by the 2nd Game, Mongolia won the match over Sri Lanka by an amazing margin of 7 goals. For the 3rd Game both teams from Western and Thailand didn't made a goal but at the end of the match Western Team advance to Semifinals with penalty of 5 over 3. The 4th Game for Quarter Finals was won by Vietnam over India by 8 Points. The score line was 8 –0. 
Country 

Score

Vs.

Country 

Score

Nepal

0

Indonesia

1

Goal by:

No. 10 Ari Yornes

Mongolia

7

Sri Lanka

0

Goal by:

(2) No. 10 Erdennedali Delgermurun 

(3) No. 14 Lkhagvajav Nasandelger

(1) No. 8 Bayarkhuu Khosbayar

No. 16 Battugs Batbayar

Western

0

Thailand

0

Penalty – 5

WON

Penalty – 3

Vietnam

8

India

0

Goal by:

(2) No. 26 Minh Doan

(1) No. 0 Trong Hieu

(1) No. 22 Phi Long

(1) No. 9 Anh Duc

(2) No. 20 Hoang Son

(1) No 68 Van Tien
SEMI-FINALS
The match for Semi-finals commenced at 4.30 p.m. The teams from Indonesia and Mongolia were recharged before they entered the field. With their powerful kick and speed, Mongolia advanced to the Finals with a score line of 3-1. Vietnam dominated the 2nd Game for Semifinals with a score line of 3 – 0.
Country 

Score

Vs.

Country 

Score

Indonesia

1

Mongolia

3

Goal by:

(1) No.9 Saiful

Goal by:

(1) No. 9 Naigaldorj Bilegsaikhan

(2) No. 14 Lkhagvajav Nasandelger

Western

0

Vietnam

3

Goal by:

(1) No. 14 Viet Thanh

(2) No. 26 Minh Doan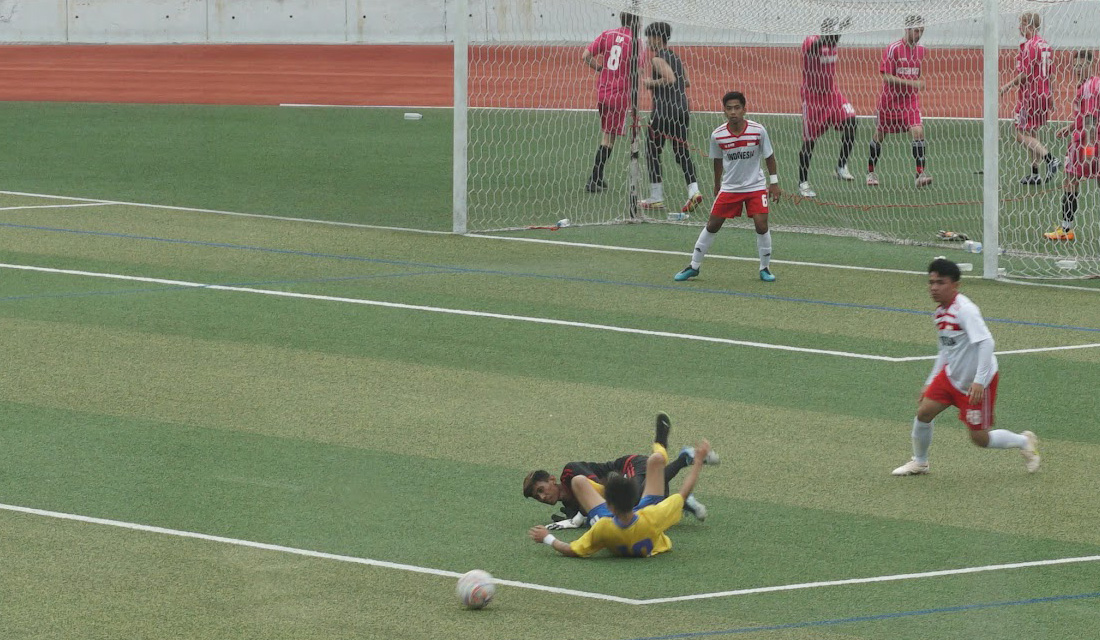 EXHIBITION GAME
Meanwhile, an exhibition game from the staff of GME was kicked in so both teams that advanced in FINALS could recharge their energy.

FINALS
As soon as the referee and the players entered the field. All of the participants were filled with great energy. The supporters and the audience of the field cheered for the players. Within a few seconds, excitement spread out among the spectators as attacks and counterattacks were offered by both the opponents at every moment.
There was wild excitement on both sides, both teams grew furious. The first half became the day of team Vietnam, as No. 96 Van Toa, became the "Man of the Match" for his excellent gameplay. The Final Score is 1-0 in favor of Vietnam.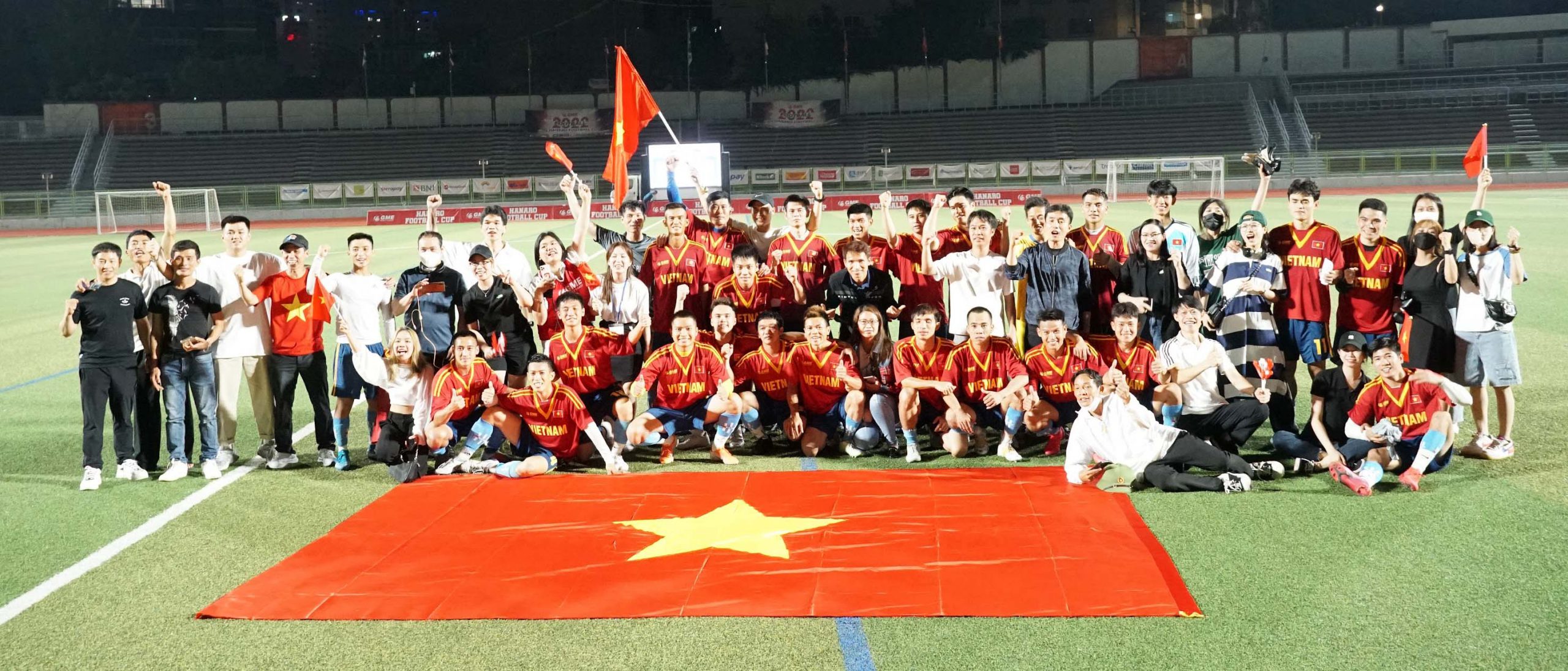 Country 

Score

Vs.

Country 

Score

Vietnam

1

Mongolia

0

Goal by:

(1) No. 96 Van Toan 
WINNER
The winner of Hanaro Football Cup 2022 (Vietnam) received 5 Million KRW Plus the Hanaro CUP and medals. The runner-up (Mongolia) received 2 Million KRW, and the other teams ( Western and Indonesia ) that played in Semi finals received 1 Million KRW each. The best player goes to No. 14  Lkhagvajav Nasandelger of Mongolia who received 500,000 KRW while the  Best Goal Keeper goes to No. 1 Tran Trong Diep of Vietnam who also received 500,000 KRW.
Country 

Score

Vs.

Country 

Score

Vietnam

1

Mongolia

0

Goal by:

(1) No. 96 Van Toan